Title:
P.S. I Still Love You
Author:
Jenny Han
Publisher: Simon & Schuster, 2015
Pages: 337 p.
Source: Library
Compensation: None
Read: April 2017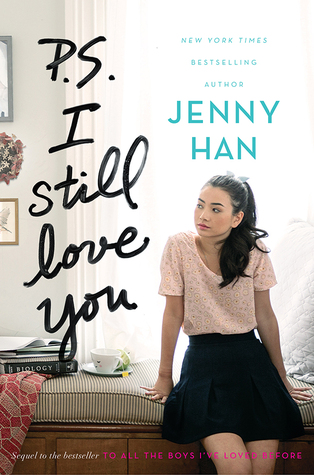 Jenny Han's P.S. I Still Love You
We were introduced to Lara Jean in
To All the Boys I've Loved Before
and her story continues in this sequel. The last thing Lara expected when she and Peter pretended to be dating was that she and Peter would actually wind up liking each other. But that's exactly what happened. Everything's going great until people from both of their pasts start to intervene. Is it possible for Lara to go from having no real boyfriends to being in love with TWO boys at once?
I enjoyed this one just as much as the first book. This was definitely more focused on Lara's love life than her family life, but her family still played a large role in the story. I was SUPER glad I had the ARC of the third book in the series so I didn't have to wait for it. Definite read for fans of the first book!
******